Welcome to Britain, where the food is almost always served with a side of Yorkshire pudding and the slang is almost completely impenetrable. The land that exported the English language also has many regional quirks that never made it beyond its borders, and some British slang can get quite tricky for the non-locals. If you want to know what's going on when you are re-watching Coronation Street, or when you see Drake on Insta pretending to be a north Londoner, this list of 30 British slang should help.
1. "Do you fancy a cuppa?"
Translation: Would you like (fancy) a cup of tea?
You'll read soon why tea is so important in British Culture.
2. "I can't be arsed"
Translation: I cannot be bothered to do x, y or z.
Commonly used almost every day when you are unwilling or disinclined to make the effort necessary to do or accomplish something.
3. "Ta"
The Brits complain that we North Americans are lazy, yet, they themselves can't say "thank you" because it consists of too many syllables.
4. "Lost the plot"
Lost the plot means becoming confused or crazy.
Example: She was so nervous she thought she was going to lose the plot.
5. Minging, Minger
We say disgusting or dégoutant, the Brits invented another slang word to insult by calling it/them 'minging.'
Example: That curry he cooked up for us last night was really minging.
If you're having difficulty grasping these terms, here's some motivation to learn some other British slang from the one and only, Idris Elba
6. "Taking the Piss"
It's more commonly used in the UK to refer to someone who is mocking, to be joking or taking advantage of a situation at the expense of others. Don't mistake it for "taking a piss" though–because it doesn't refer to the act of peeing!
An idiom that arose in the 1900s, presumably came from the verb gander, meaning "stretch one's neck to see". Look at, glance at, as in Will you take a gander at that woman's red hair! This slangy idiom, dating from the early 1900s, presumably came from the verb gander, meaning "stretch one's neck to see," possibly alluding to the long neck of the male goose. For a synonym, see take a look at.
8. Howay
A Geordie slang for "hurry up!" or "come on!". If you haven't heard of Geordie Shore, you're in for a treat.
9. Skint
Basically, a British term that means you're broke, and have no money.
Example: "Sorry mate, I can't come out, I'm skint!"
10. Bloody hell
According to the Cambridge English Dictionary, it is a rude way of expressing great anger.
Example: "What the bloody hell did you do that for?"
11. "To wind someone up"
Commonly used in the UK, especially South-East England, to use information (true or fictional) to provoke, tease or deceive. Someone who is a 'wind-up merchant' is a habitual prankster. The term originates from winding a clock. Basically, to annoy someone on a regular basis. Similar to 'pushing someone's buttons.
Example: 'He's winding me up because he knows it's a sensitive issue'.
12. Bird
A woman, usually in the 18-40 age range. Except don't actually use it, because you'll sound a) like a dad and b) sexist.
13. Fag
A fag refers to a cigarette. A "fag end" is also the ratty bits towards the ends of a reel of fabric, which are the worst and the cheapest bits of the reel. Historically, "fags" were the cheaper cigarettes made of lower grade tobacco, however, the slang has spread to encompass all cigarettes.
Example: "Could I pinch a fag, please?"
14. Canny
Canny has different meanings. In Northern English, it means good or pleasant. For example, "what a canny lad!".
It also can mean thinking quickly and cleverly, especially in business or financial matters. For example, "these salesmen are a canny lot!"
15. "You alright, pet?"
This one is extremely confusing. What could they be asking you? Am I alright? The self-doubt begins. To most Brits, this is how they rhetorically ask you how you are. In North America, we genuinely begin the conversation with "how's it going? How are you?" whereas here, they genuinely could care less, hence they go straight to the point.
"Pet" is also a friendly term of endearment here, not just another word for our furry animal friends. It's commonly used in the North East of England but you can hear it all around the UK.
16. "Why aye man!"
It's typically used by the Geordies (Northerners) as a way of enthusiastically saying 'yes.' It may also be used to say goodbye.
For example, 'Are you ganin doon toon the neet?' (Are you going downtown tonight?) with which you respond 'Why aye man!'
17. Chuffed
Overjoyed; full of pride.
Example: "I heard you won the postcode lottery, congratulations! You must be chuffed!"
18. Bollocks
Literally, it means testicles. Colloquially, it's a general expression of annoyance or distaste.
19. Cheeky
A slightly rude, showing no respect, but often in a funny manner behaviour. It can also be used to describe something that you eat, drink, or do, especially when done quickly without planning, or when you shouldn't really do it.
Examples:
Let's have a cheeky pint!
Are you down for a cheeky Nandos?
What a cheeky son you've got!
19. Peng
It means good, or when describing a person, attractive. "She's a peng ting [thing]." Other British slang words for attractive include fit, lush, a sort, piff, buff, leng.
20. Bagsy
The British version of "shotgun!". It is a claim to the right to have or do something because you said you wanted it first.
Example: 'I bagsied the best seat before anyone else arrived.'
21. Whinge
To "whinge" means to moan, groan, and complain in an irritating or whiney fashion.
Example: Quit whinging.
22. Knackered
Another British invented slang word for being very tired, broken or too old to use.
Example: 'I'm bloody knackered!'
23. Nowt
It basically means nothing, zero.
Example: "Lend us some money mate, I haven't been paid yet so I've got nowt."
24. Bits n Bobs
A random assortment of things; small remaining pieces and items.
Example: "Grab some bits n' bobs from the shops, please!"
25. Chinwag
A "good old chinwag" is a good chat, catch up, or gossip with someone.
The action of chatting away — with the jaw bobbing up and down — resembles a chin "wagging" like a dog's tail.
26. Bob's your uncle!
The very British equivalent to "Hey presto!" or "Et voila!"
It describes a process which seems more difficult than it actually is.
Example: "Press down the clutch, put it into gear, then slowly ease off the clutch again. Bob's your uncle — you're driving!"
27. Rubbish
While many of us around the world call it 'garbage,' 'trash' or 'waste,' the Brits call it rubbish. Everything a Brit throws in the bin is called rubbish.
You can also use the word to criticise something as being worthless, e.g. "people might say he was a rubbish manager".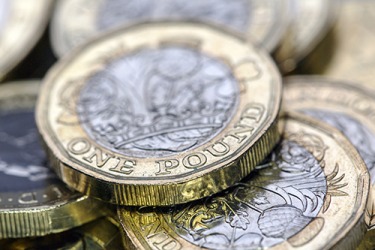 28. Quid
Simply another way to say one pound sterling.
Example: "I've got 100 quid left until Friday."
29. Stag do
British slang for what we call a Bachelor party– a party held for a man who is about to get married by his friends. Dating back to the time of the Spartans, it was the man's last chance to go wild as a single man before settling down.
30. Hen do
It is the equivalent of a Bachelorette party, a farewell to maiden days and an excuse for girlfriends to do things they normally wouldn't do on a night out!
Have you enjoyed this post on 30 British slang you should know? Let me know below in the comments if you would like to read more regional British slang!